Safety, Style and Sophistication with SUVs in Bayside
Discover three award-winning models, now available at our luxury showroom in Bayside, New York. Lease a new 2020 SUV for as little as $329 per month, and for a limited time, enjoy 0% APR financing for up to 5 years on all 2020 models.
Overview
Volvo's luxury SUVs are first in their class for a reason. Available in three unique and customizable models, the 2020 models offer sublime comfort, superior safety features, and elegant style, so you can drive confidently.

Each base model is equipped with advanced safety technology to facilitate assisted driving and prevent collisions; spacious cabins with minimal interior design; and user-friendly infotainment systems with Apple Carplay and Android Auto compatibilities to make each drive a seamless, enjoyable experience.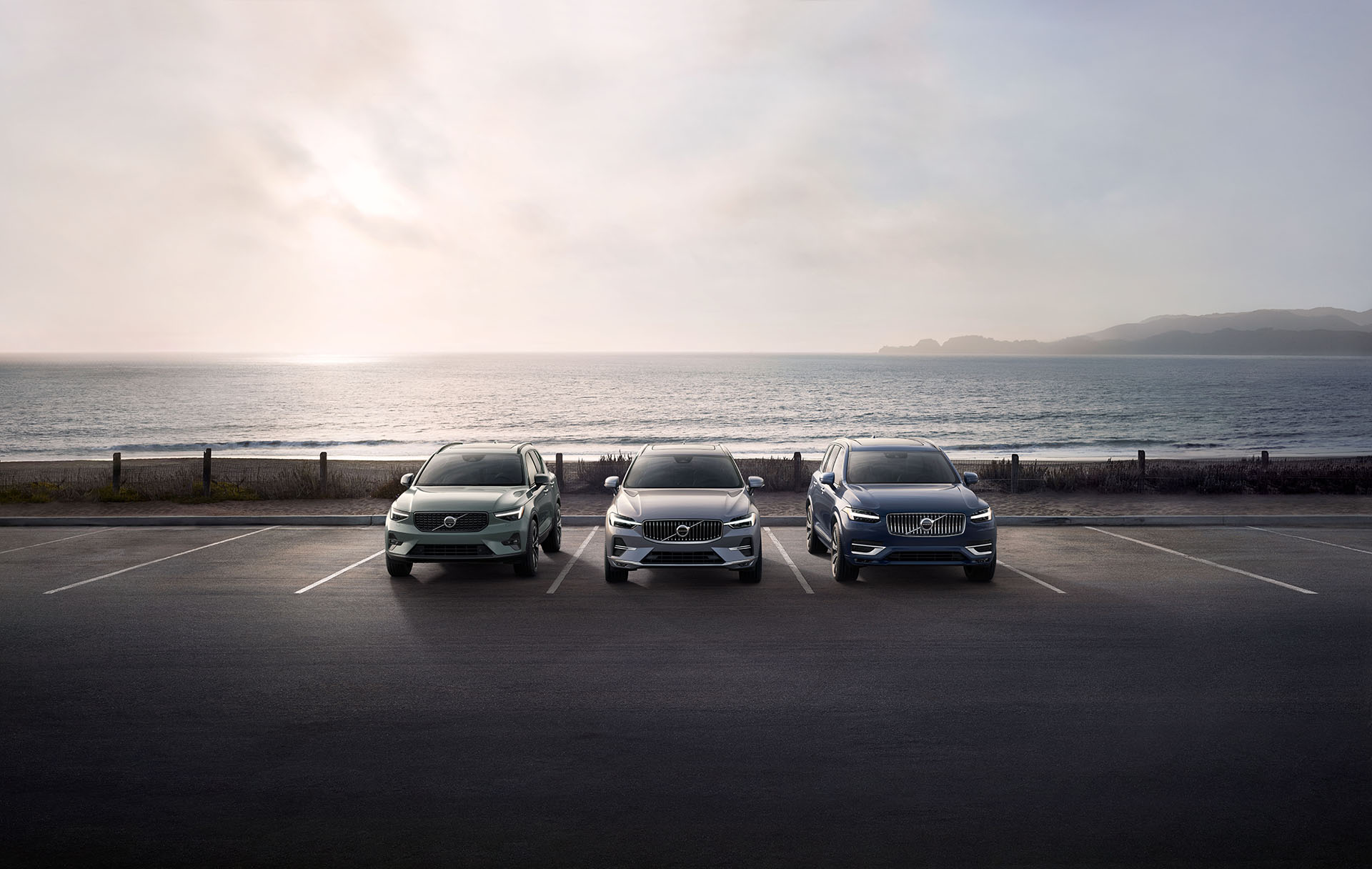 ---
2023 Volvo XC90
The XC90 offers an array of luxurious amenities and advanced technology and safety features to make every drive blissful. Available in three trims and six sophisticated colors, the 2023 XC90 is custom made based on your preferences.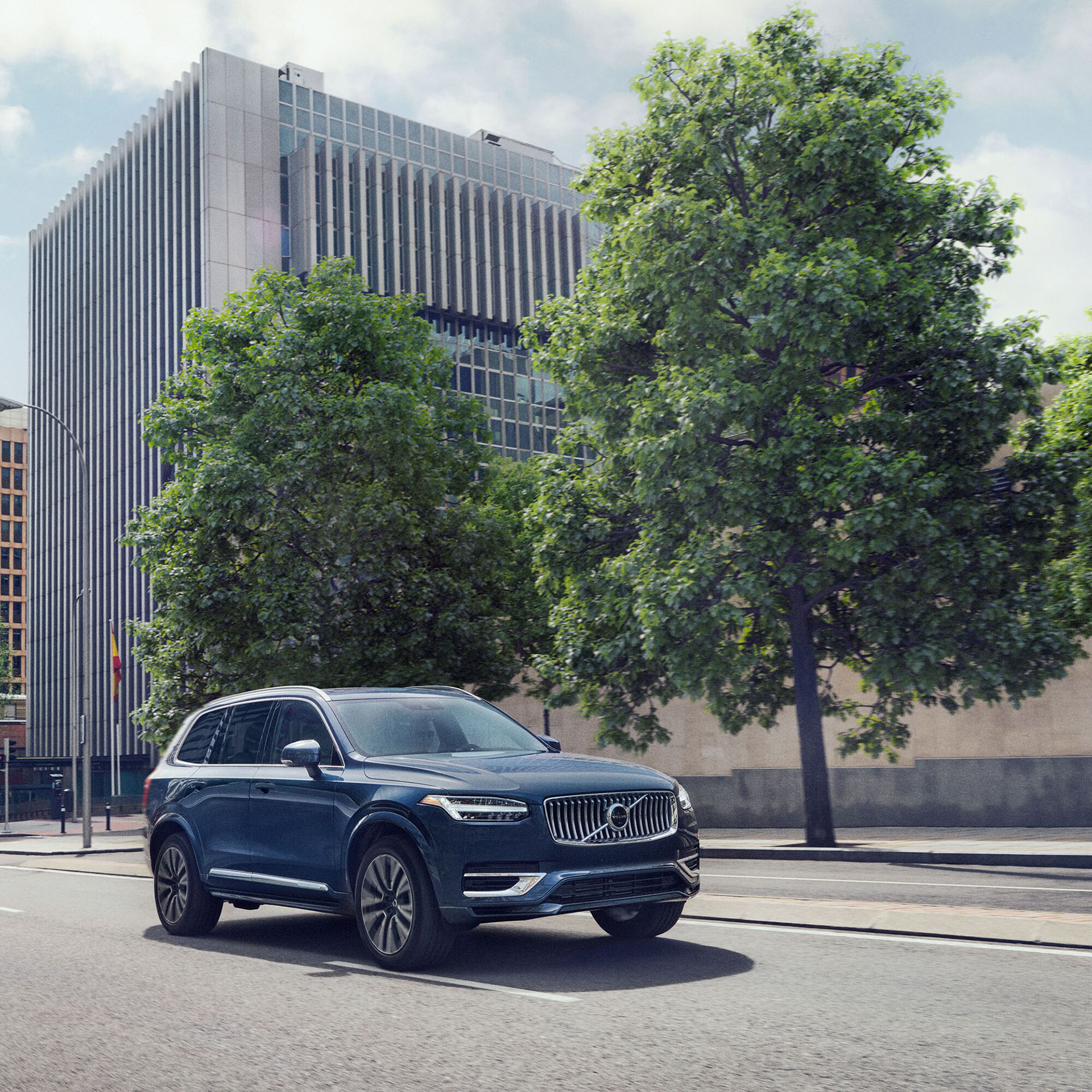 Fuel Economy: Up to 30 MPG
Power: 316 horsepower
Spacious Interior: The XC90 can comfortably fit up to 7 occupants in individual seats built to provide comfort and personal space for every passenger.
Massaging Seats: The XC90 model features sculpted seats upholstered in available napa leather and equipped with 10-point massage features so you can ride comfortably no matter how long the drive.
Panoramic Roof: Take in the wide open skies with the adjustable moonroof that opens and closes seamlessly.
Pilot Assist System: The XC90's steering support system is designed to gently assist your control of the steering wheel to keep you in your lane and at a safe distance from other cars, which is especially helpful in a traffic jam.
Top of the Line Sound: Blast your favorite tunes on the available Bowers & Wilkins speaker system. Each speaker is strategically placed so that each passenger can experience the top-quality sound.
Head-Up Display: Keep your eyes on the road with the available head-up display feature, which allows you to take phone calls, follow directions, and watch your speed without looking at a screen.
Cargo Capacity: With a competitive 85.7 cubic feet of cargo space, the XC90 can handle whatever you're carting-from groceries to baggage for a family road trip.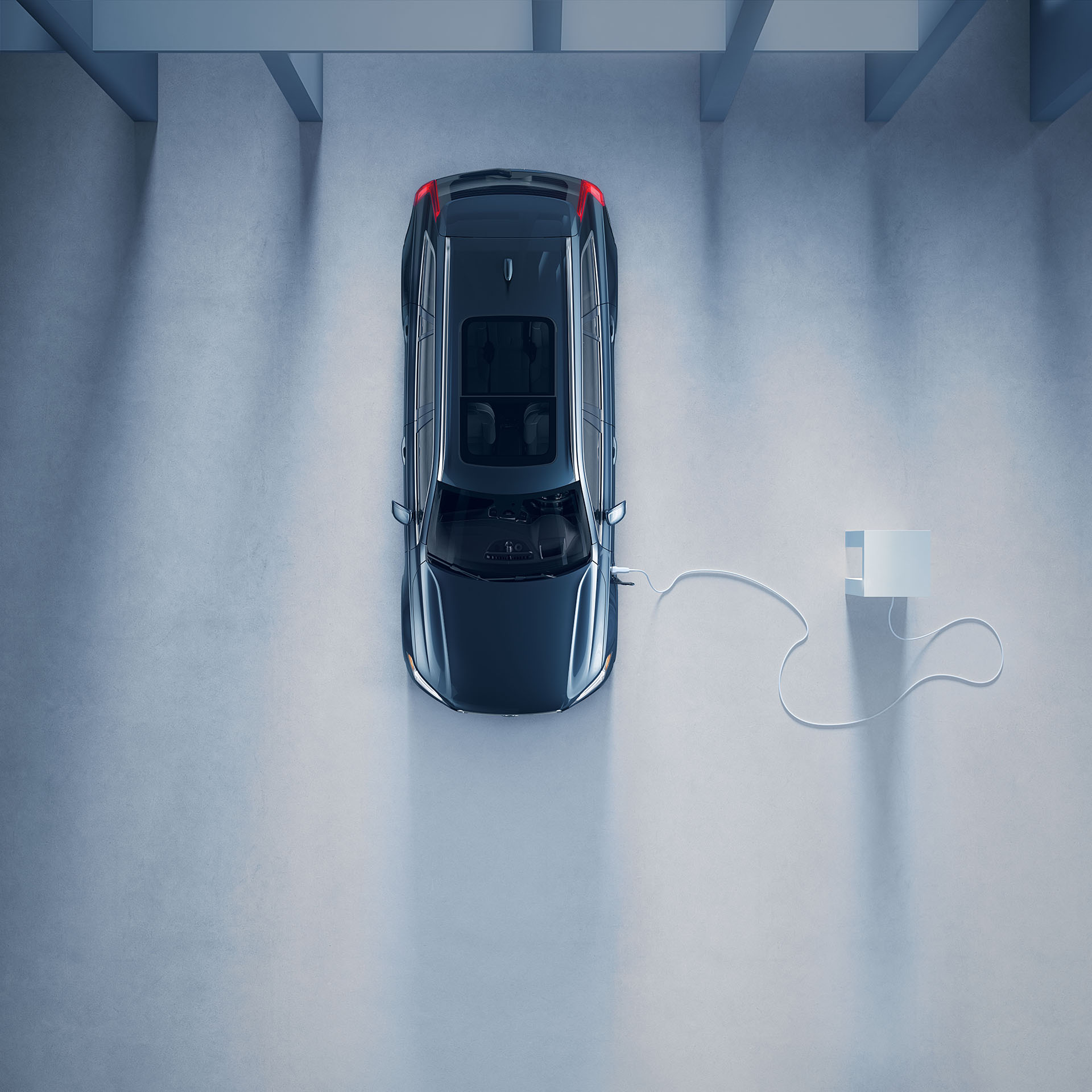 If you're looking to make statement, but not impact, the new XC90 Plug-In Hybrid Electric in Pure EcoMode enables you drive emission free. The power is there when you need it however since under the hood of the XC90 is up to 400 horsepower generated by the T8 Twin Engine.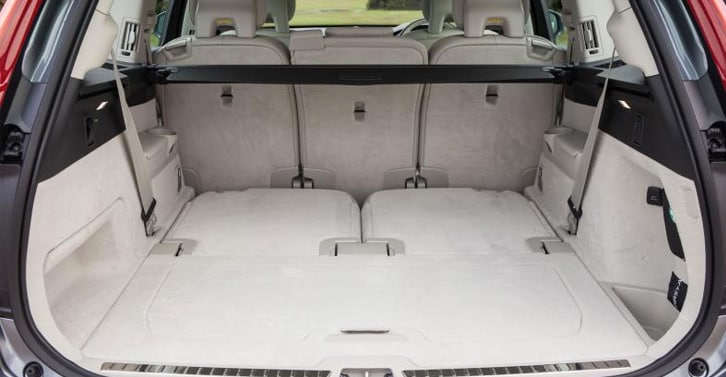 If you are looking for cargo space, the XC90 has it. With over 85.7 cu. Ft. of cargo space you'll have room with to spare for whatever load you're packing. Each seat in the XC90 folds, so you can configure your cabin to whatever is required.
---
2023 Volvo XC60
The mid-size 2023 Volvo XC60 is built with your family in mind, prioritizing convenience and safety.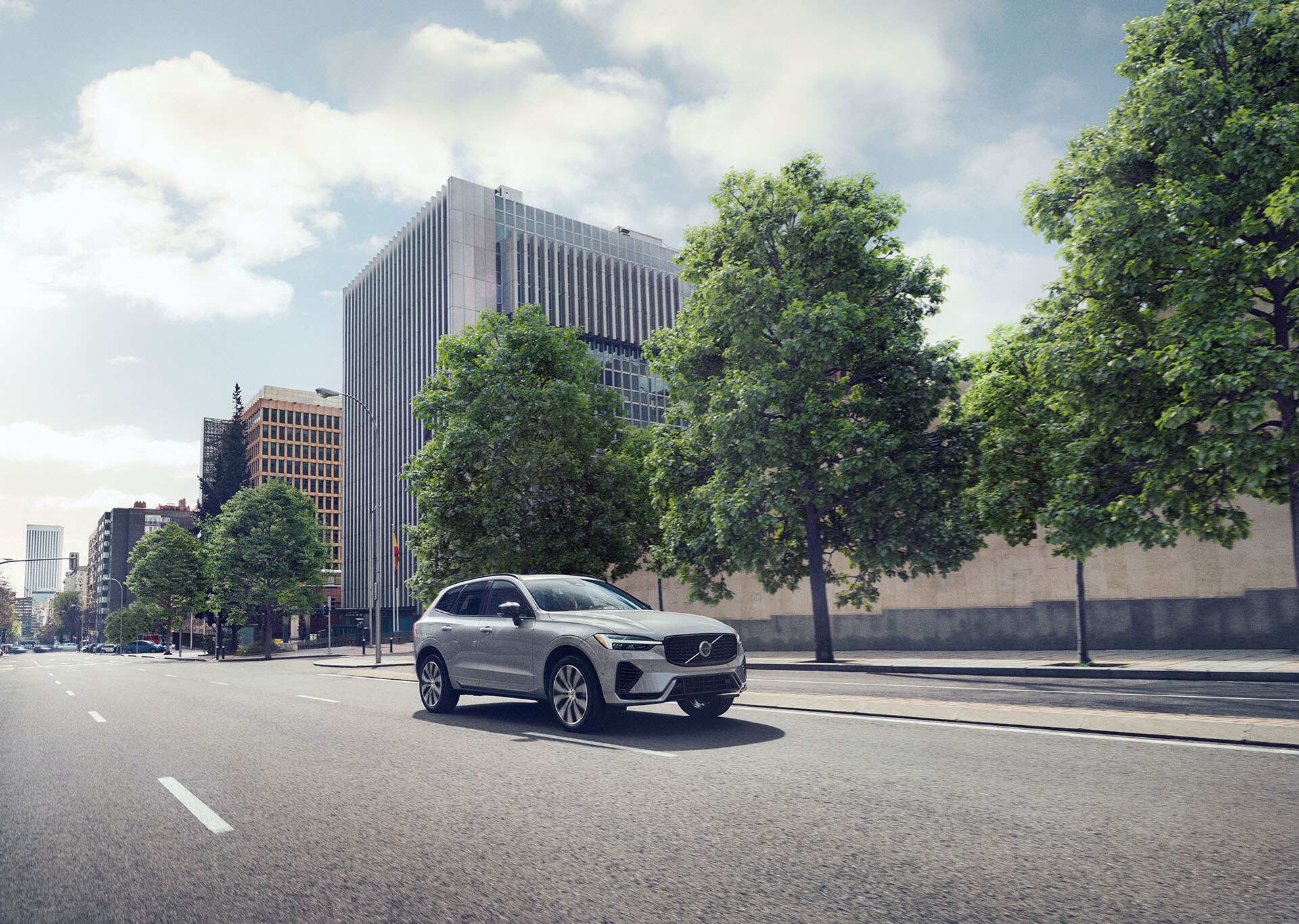 Fuel Economy: Up to 29 MPG
Power: 316 horsepower
Adjustable Drive Modes: Raise or lower your vehicle instantly with the active air suspension feature.
Cargo Capacity: The XC60 offers 63.3 cubic feet of cargo space, with an available hands-free lift-gate feature for your convenience.
Air Filtration System: Feel good about the air you're breathing with the XC60's advanced filtration technology.
On-Call App: The On-Call Mobile App has a variety of features for added convenience when you are away from you car, such as remote climate control functions, information on where you parked, and a journal for tracking your travels, whether they be for work or pleasure.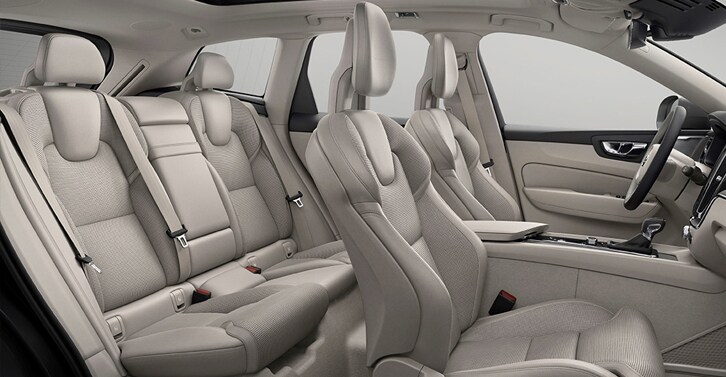 If you're looking to make statement, but not impact, the new XC90 Plug-In Hybrid Electric in Pure EcoMode enables you drive emission free. The power is there when you need it however since under the hood of the XC90 is up to 400 horsepower generated by the T8 Twin Engine.
---
2023 Volvo XC40
The XC40 is a compact SUV built for zooming around the city in style. The Scandinavian design is minimal and sophisticated without sacrificing an abundance of features for your convenience.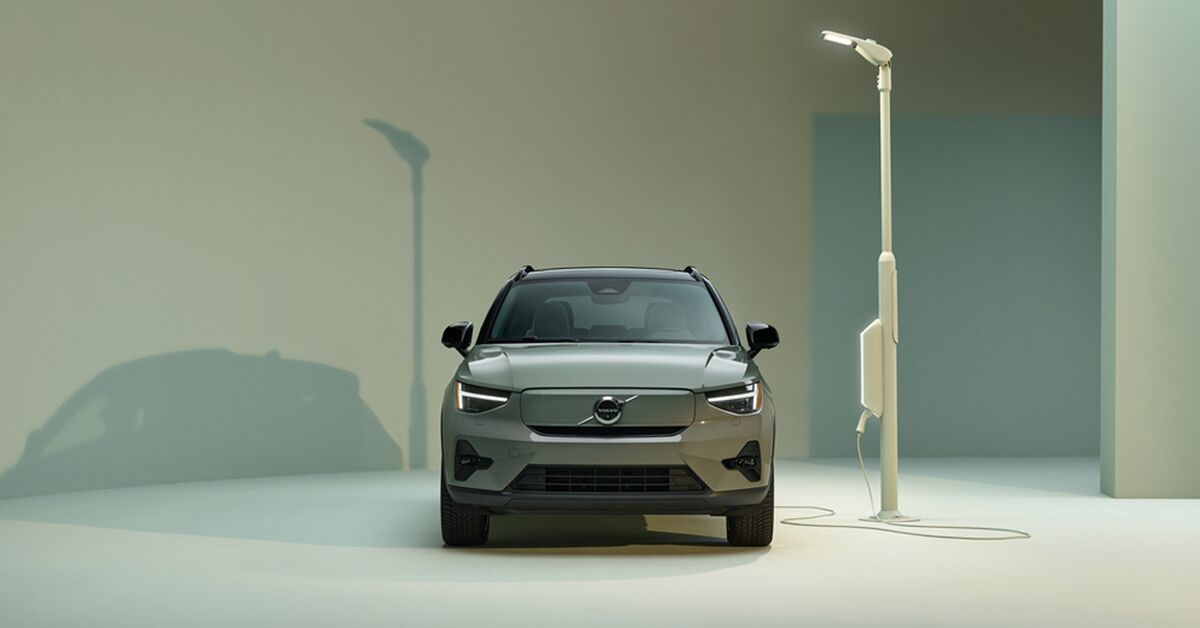 Fuel Economy: Up to 33 MPG
Power: 248 horsepower
Cargo Capacity: Despite its compact appearance, the XC40 has an ample 57.5 cubic feet of cargo space.
Wireless Charging: The XC40 console features a storage space specifically for your smartphone, equipped with available wireless charging capabilities.
First-class Sound System: Experience pristine surround sound from Harman Kardon's top notch speaker system.
Assisted Parking Features: The XC40 has four cameras that give you a 360° parking view from above, so that you can park with confidence and ease, even in tight city spots.
Intelligent City Technology: City driving is made easy with the XC40's sensor system, which detects movement around you, whether it be pedestrians, bicyclists, or other drivers.
Blind Spot Information System (BLIS™) with Cross Traffic Alert: The BLIS system is designed to assist you with alerts of oncoming vehicles and auto-break features to prevent potential collisions.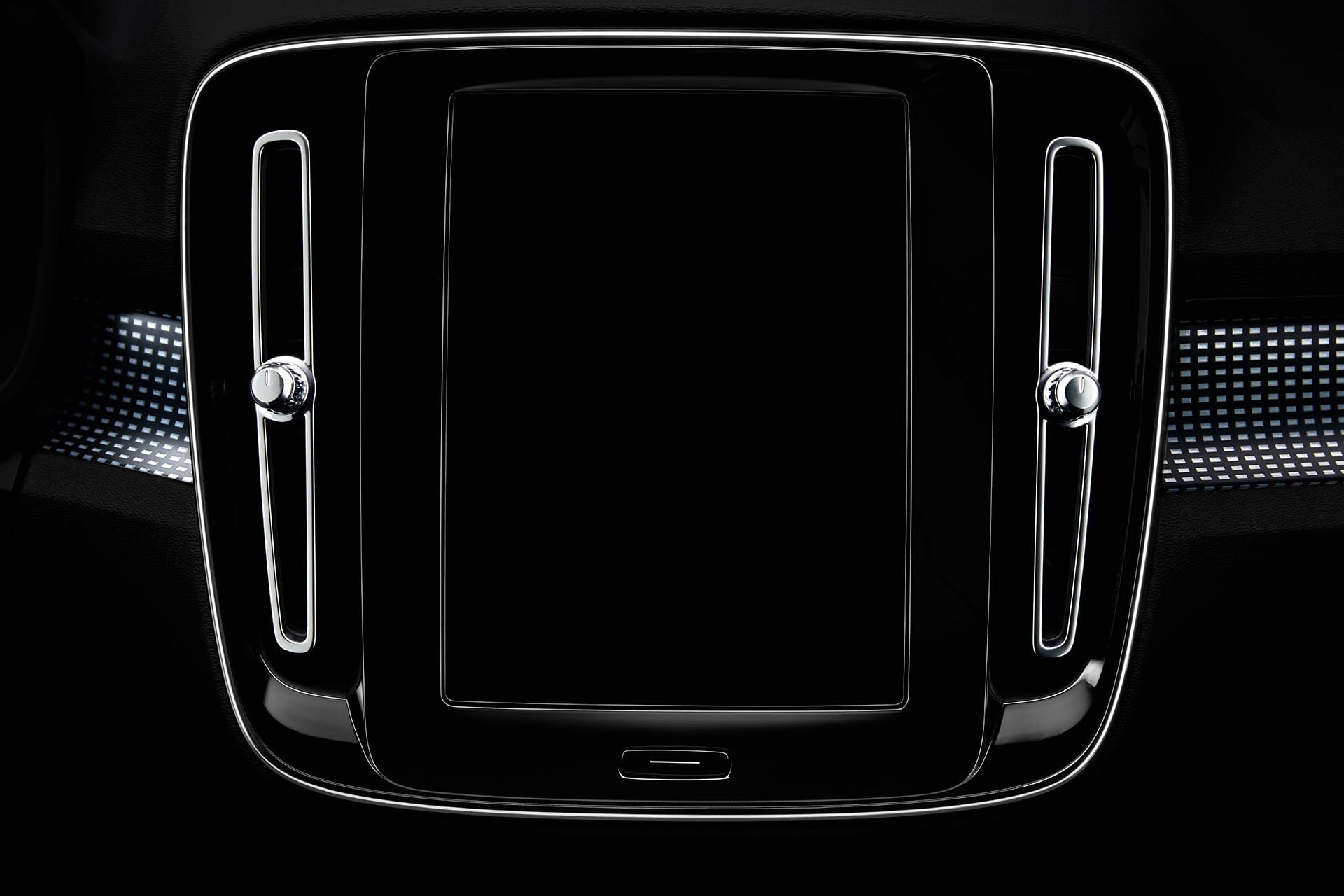 With the largest moonroof it's in class, no matter where you are sitting you will enjoy a brighter cabin and better view!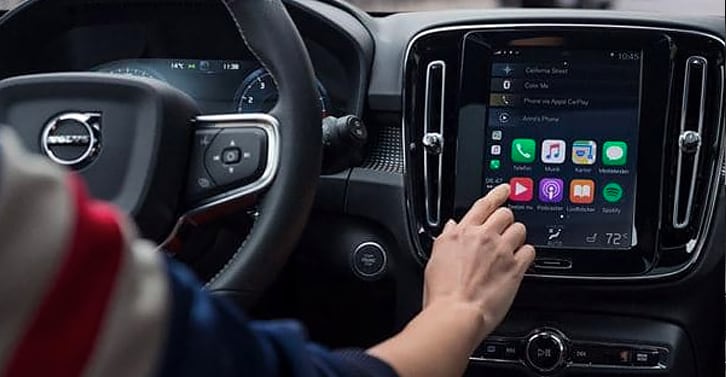 The technology that is available in the XC40 includes the 9" Sensus Touchscreen infotainment hub. Whether it's following a map or listening to your favorite songs on the Apple CarPlay or Android Auto, the XC40 will do so through it's Harman Kardon Sound system. The system includes 13 speakers and the world's first air-ventilated subwoofer to make for a truly unique listening experience.
---