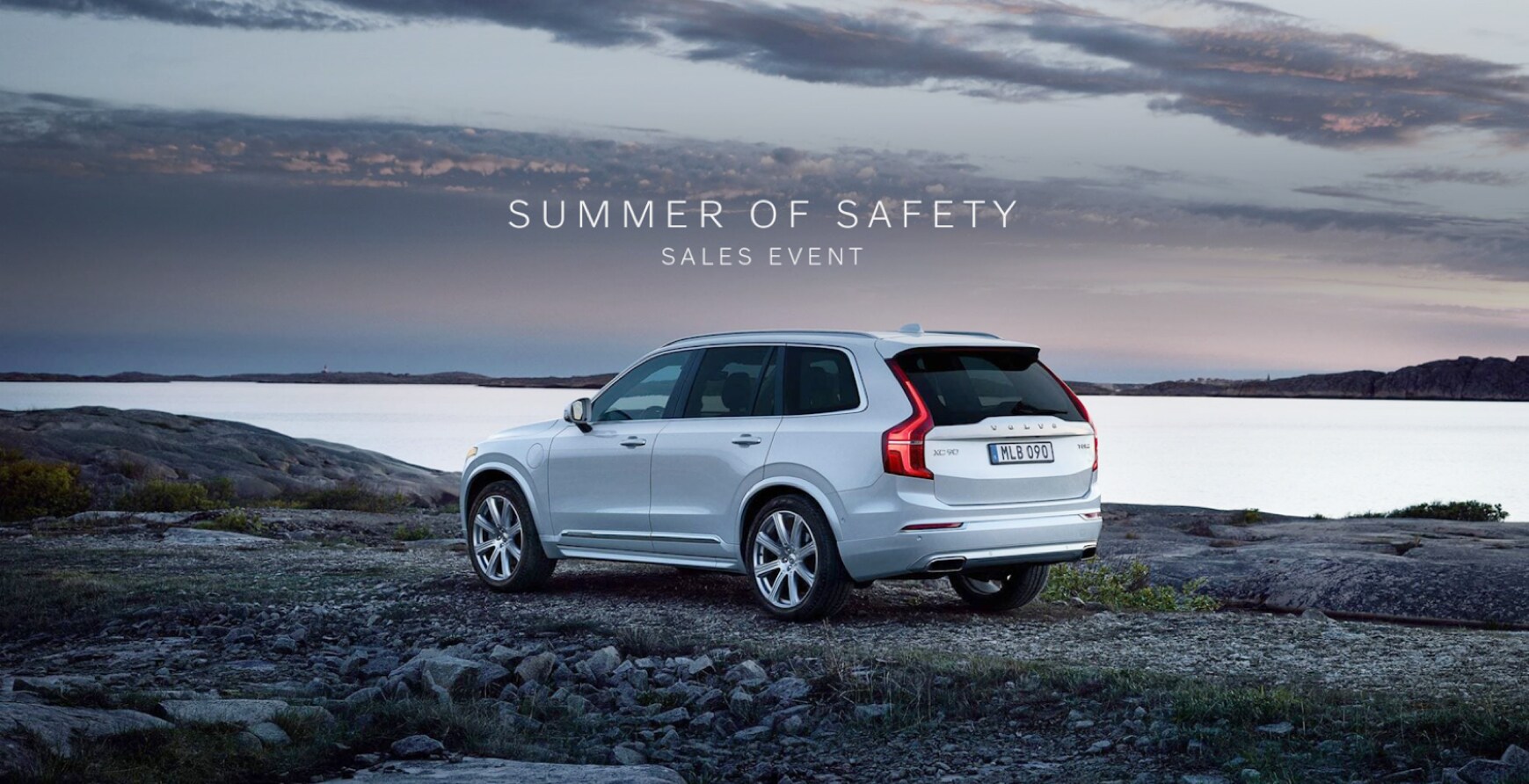 Since 1927, when the founders of Volvo Cars decided to focus on safety as one of the core values of the company, we have been a leader in the field. That will never change. What will change is the breadth of technologies to improve driving experiences and safety.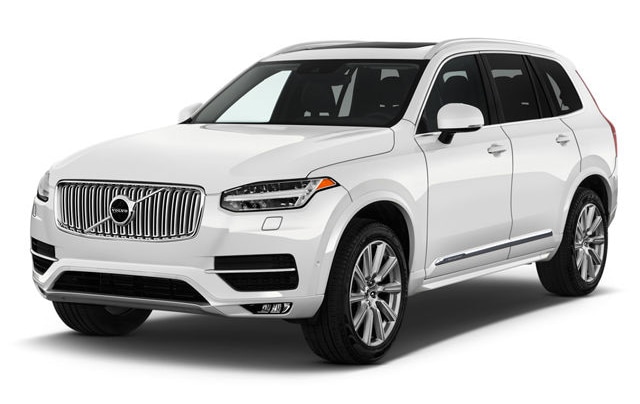 "Cars are driven by people. The guiding principle behind everything we make at Volvo, therefore, is and must remain, safety."
Gustaf Larson, Co-founder of Volvo
Our New Seat Reduces Whiplash Risk by Half
Women are at higher risk of whiplash than men. This can be attributed to different anatomy and body strength. The new generation Volvo seat has reduced whiplash 50%, thanks to our Whiplash Protection System (WHIPS). It combines a unique robust head restraint with clever seat design to protect both head and spine in backseats; and we no longer see a difference in whiplash risk between men and women in the XC90.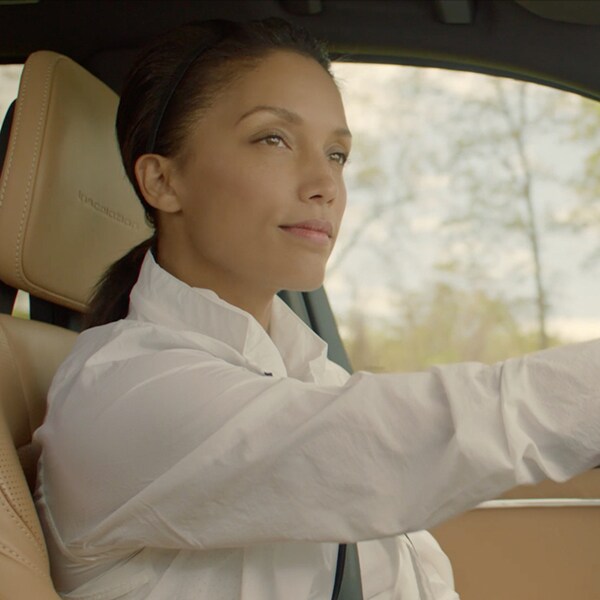 An Intelligent Safety Shield
Women are more likely to suffer a chest injury in a car crash than men due to differences in chest anatomy and strength.
For optimal protection, we have continuously developed our car structure, safety belt and side airbags to help minimize impact on the occupants. A Volvo innovation, SIPS (Side Impact Protection System), relies on an intelligent structure to boost overall safety. In fact, SIPS, together with the side-impact airbag, reduces severe chest injuries by more than 50% for all passengers.
Safer For Drivers
Blind Spot Information System (BLISTM), which Volvo pioneered over a decade ago, sees where you can't, day or night. It supports you when you have to change lanes in busy traffic. And it alerts you when a vehicle enters your blind spot or approaches fast from behind. If needed, the Steer Assist function will gently steer you back into your lane.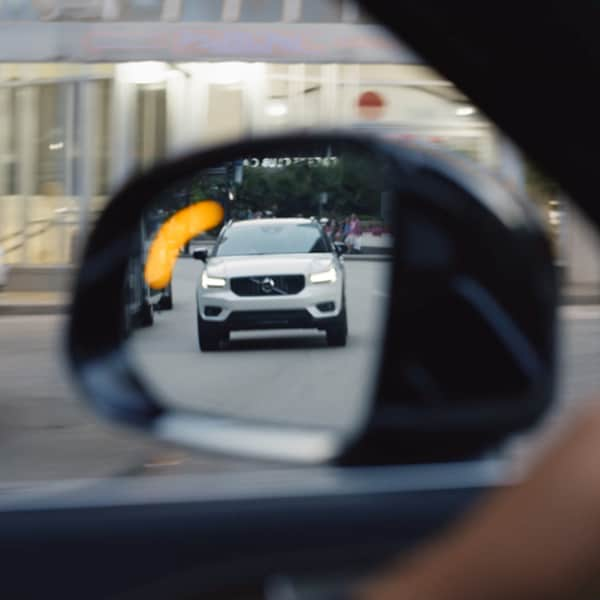 Protecting Every Head
The shorter a person is, the lower in the car and closer to the steering wheel they sit - which makes the Inflatable Curtain that covers the entire window a vital safety feature.
In combination with the Side Impact Protection System (SIPS), the Inflatable Curtain airbag reduces risk of head injuries by over 70%. It inflates in 1/25th second and reduces the risk of the head impacting hard surfaces and objects outside the car. Inflatable Curtain was also the first airbag system to offer improved protection for both front and rear seat occupants, taking side impact protection one step further.
Safer For Pedestrians
Pedestrian Detection with Autobrake has radar and camera technology that identifies pedestrians, cyclists and other vehicles in front of your car-and warns you if it detects an imminent collision. If you don't react in time, it can automatically apply the brakes to help you avoid or mitigate accidents.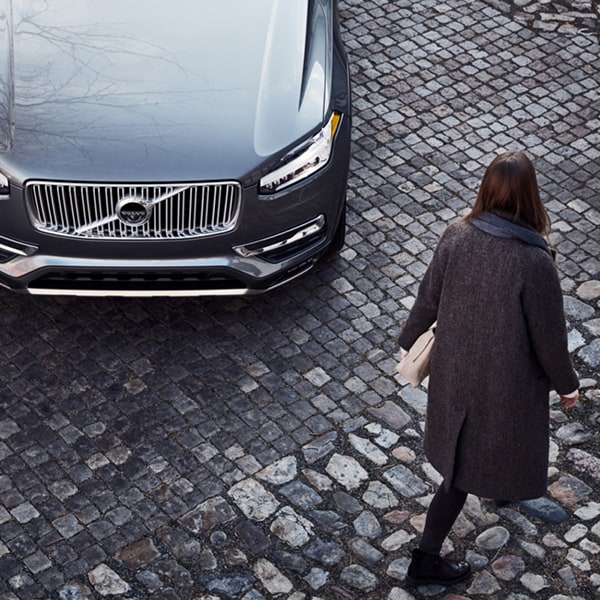 The Most Effective Lifesaver In Traffic
A car crash can happen to anyone. So far, our safety belt has saved over 1 million lives. It protects everyone - regardless of your size, gender, or body shape. However, one group is subject to more unique risks than others: pregnant women.
As one of the most important inventions in road safety, our safety belt offers great protection for all types of crashes. To learn more about the mother and her unborn baby, we developed the innovative average-sized pregnant crash test dummy. It is a computer model that makes it possible to study how the occupant moves and how the safety belt and airbag affect the woman and fetus, among other things.
Safer For Other Drivers, Too
Driving in an SUV shouldn't make you more dangerous to smaller vehicles. That's why the XC90 was built with a unique Crash Compatibility Structure. It's revolutionary body design keeps smaller cars and their passengers safe in the event of a collision, reducing risk and damage.