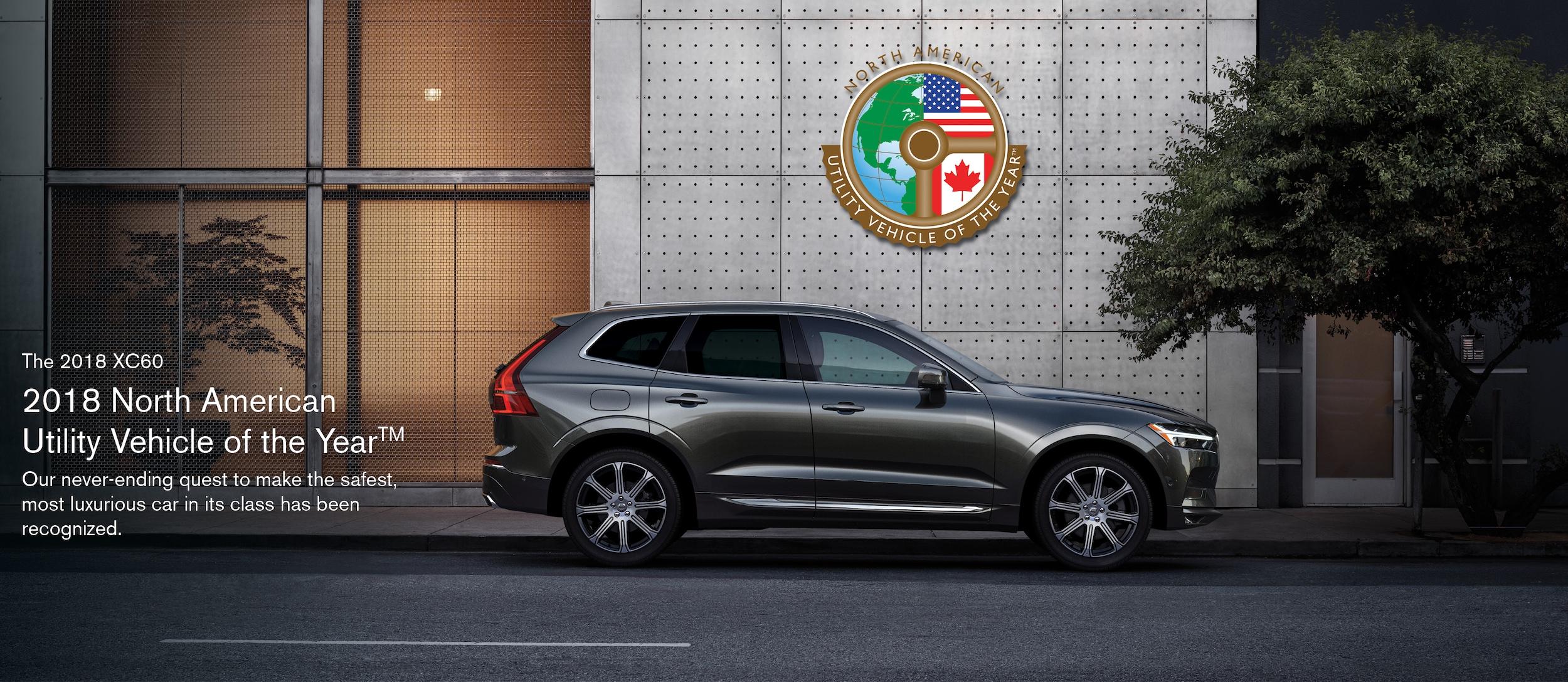 Engineered in Sweden, awarded in America
As a Swedish car company that has been here since 1955, Volvo has learned a lot from America. That's why we're proud to announce the 2018 XC60 as the winner of the 2018 North American Utility Vehicle of the YearTM. As a testament to the XC60's most impressive attributes - leadership, innovation, design, safety and value - it's a recognition that we're truly honored to receive.
Stop by our showroom to experience the award-winning XC60. Starting at $41,500.